| original songs |
OCEANBIRD MUSIC is an ASCAP publishing company—division of Oceanbird, Inc.—owned by Susan & Flip Gallion.

The star of our catalog is THE WOMAN IN ME, recorded by Crystal Gayle! Her recording continues to receive worldwide airplay. The song is available on numerous album releases.

Susan recorded her own contemporary version of the song in Nashville, with some of the nation's top studio musicians!

See home page for download links to Susan's recording of
THE WOMAN IN ME!

HEAR Susan Marie Gallion's original songs on
ReverbNation & SoundCloud!

Susan has been writing songs since early childhood. She's a prolific, award-winning songwriter with hundreds of original songs, ranging from Americana, pop/rock, country and jazz to children's music.

Her music industry honors include: Grammy nomination for THE WOMAN IN ME; ASCAP Most Played Song Award; Atlanta Songwriter of the Year; Billboard and Rolling Stone Magazine reviews, plus many more.

THE WOMAN IN ME was the first single release from Crystal's "Hollywood, Tennessee" album, produced by Allen Reynolds; released on CBS Records. The song remained on Billboard's Country & AC charts for more than a year. Today a variety of CD releases, featuring Crystal's recording, are available online, on Sony and other labels.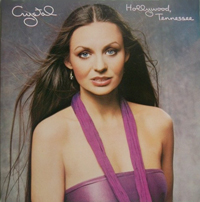 --------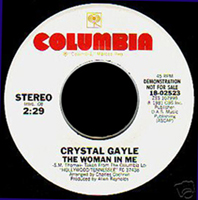 Hollywood-Tennessee LP cover & a DJ copy 45-rpm of the single (remember those?)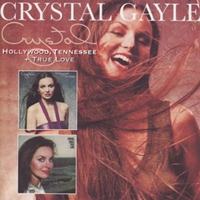 --------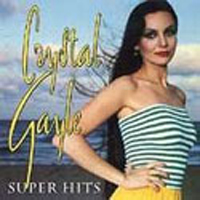 "The Woman In Me" is featured on some of Crystal's Greatest Hits albums!
Check out Oceanbird Music on YOUTUBE
Watch original music videos and see Crystal Gayle
performing "The Woman In Me"!
Oceanbird Music is licensed to Sony Music Entertainment, Harry Fox Agency & Hal Leonard Corporation. We offer a catalog of pop music and contemporary country songs written or co-written by Susan Marie Gallion.
PLEASE VISIT :: Oceanbird.com [charter boating services] + CameronGallion.com
© 2018, Oceanbird Incorporated
All Rights Reserved—No text, photos or artwork may be reproduced without written permission.
Oceanbird logo © 1986, Oceanbird,Inc.—designed by Mike McCarty