Here's the short story:
Susan Marie Gallion has been singing, writing songs and working in recording studios since her childhood days in Milwaukee, Wisconsin. Throughout the 1970s, Susan and her partner opened for major recording artists, performing at renowned clubs and concert venues. Upon moving to Atlanta, Georgia, in the late seventies, Susan became one of the city's top session singers. She has recorded at more than forty studios nationwide. A highlight of her singing career was a two-year worldwide tour as backup singer for country music superstar Tammy Wynette. In 1980, Susan's original song, The Woman In Me, was recorded by Crystal Gayle and nominated for a Grammy Award! It was the first single off Crystal's "Hollywood, Tennessee" album and became a #1 radio hit. Susan later recorded her own contemporary version of The Woman In Me in Nashville with some of the industry's top session players. Today Susan lives in Fernandina Beach, Florida, and continues to write, record and market her original music.
---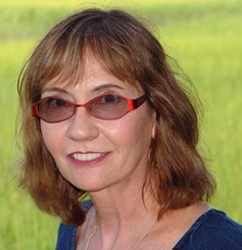 Details...
Susan was born and raised in Milwaukee, Wisconsin, in a home where classical and big band music was often heard on the radio. Her father's musical tastes sparked a lifelong appreciation for jazz. Her mother was an accomplished pianist and her younger sister was a talented flute player. Susan began writing music when she was eight years old, composing her first song on a toy xylophone. At the age of ten, Susan won first place in a talent contest, singing "The Battle Hymn of the Republic" to her mother's accompaniment. Susan and her sister honed their talents as harmony singers by learning Everly Brothers songs. During high school and college Susan studied classical voice, while performing in folk groups and rock bands. Her first vocal group was featured weekly on a popular Milwaukee TV show. Susan and her best friend spent hours creating music and recording on a simple tape-recorder set up in her basement. Soon afterwards, she was fortunate to have many opportunities to sing in recording studios.
Susan is a prolific, award-winning songwriter with hundreds of original songs, ranging from pop, country and jazz to children's music. She also has a teaching degree, a Certificate in Web Design, and extensive experience as a writer of nonfiction and commercial copy. Susan lived in Atlanta, Georgia, for 24 years, where she was a studio vocalist and performer. Today, she and her husband live in NE Florida on Amelia Island. Susan freelances as a vocalist and studio producer. She's also an avid nature photographer.
Susan received a GRAMMY NOMINATION for her original song, The Woman In Me, recorded by Crystal Gayle for CBS/Sony Records.

Susan has been honored with an ASCAP Performance Award and Atlanta Songwriter of the Year Award, in addition to other honors for her vocals and songwriting.

The Woman In Me hit number 1 on radio stations across the country and reached the number 3 spot on Billboard's charts, where it remained for over a year. It was the first single released from Crystal Gayle's "Hollywood, Tennessee" album, produced by Allen Reynolds. The song is featured on many of Crystal's Greatest Hits albums and included in numerous country releases & songbook collections.

Susan is profiled in former Georgia Governor Zell Miller's book, They Heard Georgia Singing.

Billboard Magazine has awarded Spotlights to two albums featuring Susan's original songs and vocals.

Rolling Stone Magazine praised Susan's song, Bayou Blue, sung by Betsy Kaske for Mountain Railroad Records.

TOURING AS BACKUP SINGER FOR COUNTRY MUSIC SUPERSTAR TAMMY WYNETTE is a major highlight of Susan's singing career! The group performed in Las Vegas, at Carnegie Hall, the Grand Ole Opry, stadiums and concert venues across the U.S. and Europe. In the late '70s they were featured on The Phil Donahue Show, Hee Haw, and in numerous televised concerts worldwide.

During the 1970s, in a folk duo featuring her original songs, Susan and her partner performed as opening act for Crosby, Stills & Nash; John Denver; Barry Manilow; Anne Murray; Loggins & Messina; Arlo Guthrie; Janis Ian; Helen Reddy; John Prine; Don McLean, and many more. They were a popular act at renowned singer-songwriter clubs around the country. Over the years Susan has performed with a wide variety of musical groups, including a hard-rock biker band and a 20-piece big band.

Jacques Cousteau & his son, Philippe, created a short film based on Susan's song Ocean Bird.

Susan has been working in RECORDING STUDIOS since her early teen years. As a key member of session singer groups in Atlanta, Susan sang on countless back-up tracks, jingles and corporate songs for industry professionals. She's recorded hundreds of demos for songwriters, in addition to her own originals, and sang sample vocals on 400 sing-along tracks of popular songs.

Susan was co-owner of a record label and management company in Milwaukee, and has studied audio engineering, production and promotion. She served as a board member of the Atlanta Recording Academy/National Academy of Recording Arts and Sciences. She is a member of AFTRA/SAG.

Susan's voiceover and scriptwriting talents have been used in productions for Okefenokee Swamp State Park, Internet multimedia presentations, on-hold messaging and numerous radio jingles.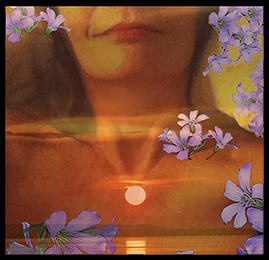 <early days>

<hippie days>


Tammy Wynette days > Susan, Tammy, Diane Pfeifer & Sue Richards, backstage at Playboy Club, Lake Geneva, WI

> Las Vegas, (far left) singing with Tammy Wynette Band

Songwriter! > a fun backstage meeting with Crystal Gayle

> Music Awards Banquet, with songwriter & ASCAP President, the late Hal David
2010> at BLUEMAN RECORDING STUDIO in Franklin, TN ... from left:
Eddie Bayers, Doug Kahan, SMG, Blue Miller, Tony Harrell & John Willis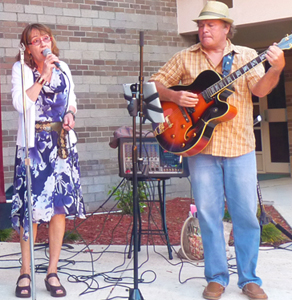 > Performing in Florida <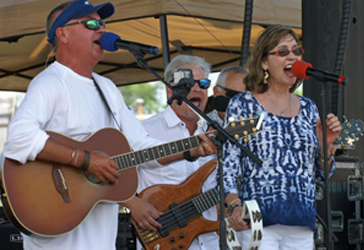 at left>with guitarist extraordinaire Dan Voll :: at right>with the talented Sean McCarthy & Ernie Ealum of the Fishin' Musicians